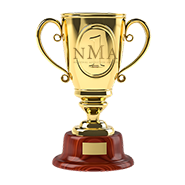 How to make your nomination
Nominations are now closed.
The National Mediation Awards 2022 are the first truly pan-sector mediation awards in England and Wales. As a collaboration between the Civil Mediation Council, Family Mediation Council and College of Mediators, this prestigious ceremony has been organised to celebrate excellence amongst commercial, civil, family and community mediators, mediation trainers and providers.
Several distinguished and notable individuals working within the mediation sector have been invited to form a panel of fair, impartial and independent judges of the Awards.
Shortlists will be announced online on Monday 14 November 2022.
Winners will be announced at a ceremony hosted by BBC newsreader and presenter Joanna Gosling, held on Thursday 8 December 2022 at the prestigious Members' Dining Room at the House of Commons. The ceremony will be livestreamed to a worldwide audience.
Entries nominating a person or organisation for an award are invited anytime between 9am on 28 July 2022 and 4pm on 7 October 2022. Entries must be made following the process and rules set out below.