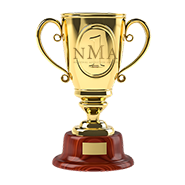 How to make your nomination
The National Mediation Awards is open to each and every mediator, mediation trainer or mediation organisation in England and Wales. The awards serve to recognise exceptional endeavour, hard work and inspiring achievements in the field and provides the well deserved recognition. 
While we understand that this is an unusual time, it is very important to reflect on what we have achieved in the last year.
You can choose from 11 award categories that recognise outstanding individuals and organisations. If you have a high-achieving mediation business that you want to shout about, or have made strides in your diversity and inclusion work, with so many categories to choose from, there's a place for everyone to shine. 
It's free to enter and you can make as many nominations as you like. Entries close at midnight on 31 July 2020.

STEP 1: GATHERING NOMINEES
You make your nomination via our online nomination form. We do not accept nominations by any other means.
If you are putting forward nominees, you are welcome to nominate yourself or your firm, as well as third parties.
Please do look at the judging crieria and write your nomination accordingly. Do remember to include a photograph of the person being nominated or the logo of the business.
The nomination process opens on 1st May 2020 and closes at midnight on 31 July 2020.
STEP 2: EVALUATING THE NOMINEES
All nominations will be reviewed and a shortlist drawn up. In late July 2020, we will inform the individuals and organisations shortlisted and publish their names on our website. We encourage all of our shortlisted nominees to publicly announce their shortlisting. We will provide you with images for your social media feed.
STEP 3: RESEARCH AND JUDGING
Our judging panel will look at the shortlisted nominations and carry research into the individuals and organisations.
The judging panel will cast their final judgment based on the criteria and research.
STEP 4: CONTACTING AND ANNOUNCING THE WINNERS
The winners will be announced at the awards on 23 September 2020. Information about the winners will not be disclosed before the event.
STEP 5: PROMOTE YOUR WIN
We encourage all of our winners to publicly announce their win independently.